Messages

5,361
Reaction score

5,435
Points

362
Location
Boat Make

Moomba
Year

2019
Boat Model

Other
Boat Length

23
Up for sale is my one owner, meticulously maintained and always garage kept 2016 Yamaha AR192. My boat has been well documented on here and always properly taken care of. Anyone local to me on here can vouch for this boat. The engine currently has only 96 hours on it as of 8/6/18 but hours will go up slightly as I use the boat. I do all of the work myself so that I know it's done right and fasteners are always fastened to specified torque specs in the service manual. All maintenance has been documented in my Y.E.S. warranty card. The Y.E.S. warranty is transferable and good through 7/16/2020. I do not think you will not find a more documented and well cared for 2016 AR192.
99% of my boating is in fresh water lakes. I have taken it to the Gulf Of Mexico for one week in the years 2016 and 2017. Each time I heavily washed and flushing the engine, boat and trailer using Salt Away. Engine and pump were treated with Boeshield T9 prior to any salt use. My boat is always detailed using a foam cannon, high quality soaps and two bucket wash method. Hand waxed annually. My interior vinyl was always cleaned and maintained using MaryKate Ultra Vinyl Cleaner and then protected using 303 Aerospace UV Protectant.
General info on the SX and AR 192 boats
https://www.boats.com/reviews/yamaha-ar192-and-sx192-jet-boats-sporty-and-supercharged/#.W2hpGNVKiUk
. The article was written in 2013 so there have been some slight improvements to the boat model since then such as newer forward swept tower, SeaDek swim platform instead of Hydroturf, revised upholstery, grab handles, etc.
If you need any additional info on the boat, specific videos or images taken of the boat or trailer just let me know and I'll be more than glad to assist. There are a lot of images and details on my boat posted all on this forum as well as many videos on my YouTube channel (see signature for link).
Details and mods include:
One owner
Garage kept
SeaDek cockpit kit (I have the stock carpet and snaps as well)
SeaDek bow kit
JetBoatPilot rear cushion walk-thru conversion kit w/ SeaDek pad (I have the stock rear bench seat/cushion as well)
SVHO intercooler upgrade (I have the stock SHO intercooler as well)
RIVA intake manifold upgrade - CNC machined billet aluminum sleeve for ribbon delete (I have the stock ribbon as well)
blue LED cockpit and swim deck vent lighting
modified forward swept tower cable extensions to allow the tower to fold/sit inside the cockpit so you can fit the boat in a 7' tall garage door opening (I have all the stock hardware to put it back to stock if you desire.
bow filler cushion
60" CE Smith trailer guide poles w/ LEDs
Yamaha white shipping cover is still in good condition and comes w/ anti-pooling poles
brand new custom 14" aluminum wheels and 215/75R14 radial tires (I'm including the stock galvanized 14" wheels, bias ply tires and an additional never used 14" galvanized wheel w/ 205/75/14 bias ply tire)
custom 490 lb FatSac ballast bag specifically designed for the 19' Yamaha swim deck
Clarion MF1 RF remote (I have the stock Clarion IR remote as well). The MF1 is waterproof, floats and doesn't require line of sight in order to work so you can leave the glove box closed)
Yamaha "Deluxe" Danforth anchor kit w/ chain and 100' of rope
Clarion M505 radio
4 Polk DB651S speakers
Galvanized trailer
Boat Buckles transom straps (I have stock Shorelandr straps as well)
Stoltz bow roller and bells (I have stock plastic bow roller and bells)
Y.E.S. extended warranty good through 7/16/2020
I have all stock hardware and parts to go with the new owner
Located in Alabaster, AL (central portion of the state just below Birmingham). Save thousands from buying new and get one that is setup and nicely modded. Seeking payoff $31,200. Serious offers only, no tire kickers please.
Here's some video footage I took of the boat recently for my for sale ad: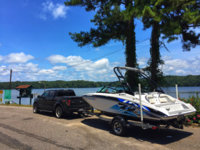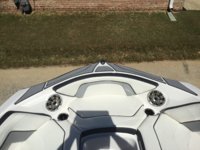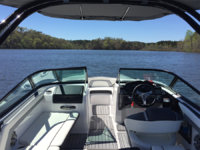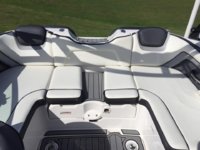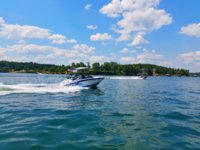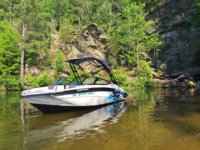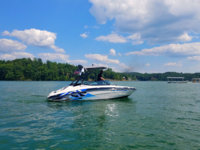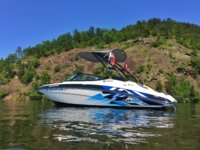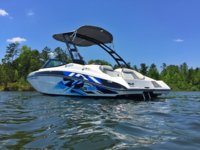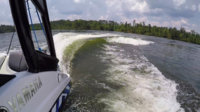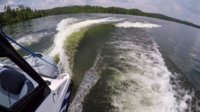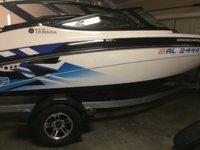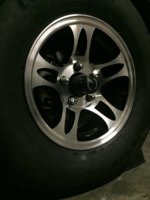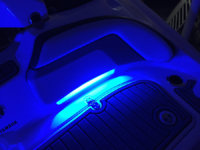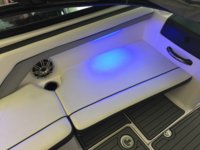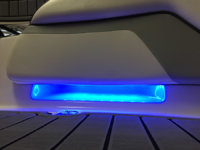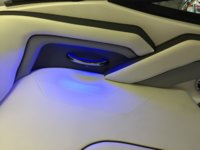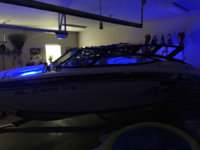 Last edited: