Messages

2,488
Points

243
Location
Boat Make

Yamaha
Year

2016
Boat Model

Limited S
Boat Length

24
Yet another but distinct audio upgrade so I thought I would share. My self inflicted budget was $1k and I came really close to that. Long and detailed post so I will will lead with the photos and the rest of the detailed info is below.
New Speakers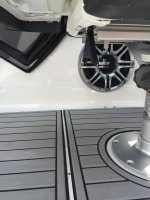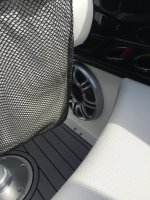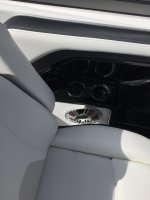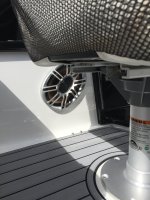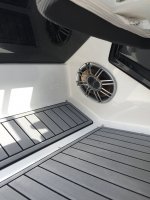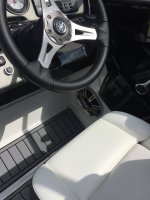 Amp Board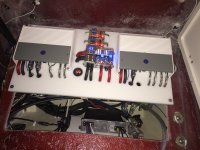 Some of the install remnants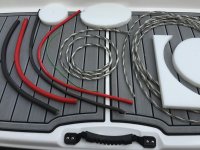 Parts
2 JL Audio m400/4 amps
1 Polk DB 1040 Sub (matches factory Polks and grilles)
1 Pair Polk DB 6x9s (matches factory Polks and grilles)
20 each feet power and 20 feet ground 0 AWG KnuKoncepts Kolossus Fleks Marine Power Wire (perhaps overkill given 90% efficient class D amps but with a nearly 20 foot run over or near the gas tank I did not think the chance of melting wire at a smaller gauge was somewhere I wanted to cut corners or save money)
110 feet 14 AWG KnuKoncepts marine speaker wire (perhaps overkill for the stock speakers but since running no splice runs from the new amps might as well go 14 gauge)
10 feet 12 AWG KnuKoncepts marine speaker wire (only needed 5 feet .. recommend 10 gauge for powerful subs or longer runs)
1 Knukoncepts large waterproof 0 AWG fuse holder for positive battery switch side of run
AudioPipe combined power and ground block for amp side
5 feet each 4 AWG power and ground cable for fuse and ground block to amps
KnuKoncepts speaker terminals (they have the tiny ones for the stock Polk DBs), power terminals, fuses
10 feet sump pump hose as protection conduit for power and ground wire where ran over gas tank and around engine bay access to batteries and switches
1 foot small PVC hose to trim factory cutout in helm compartment where cables run through for protection of wiring
1 sheet HDPE (Starboard) 3/4" x 24" x 36"
Stainless Steel Fasteners picked up from local hardware store to fit everything exactly right
25' latex tubing (more than enough)
No I am not connected to KnuKoncepts in anyway. They simply sell superior craftsmanship and performing wiring products. Note the speaker wire is difficult to strip so be gentle with a sharp blade on the outer casing to score the wire then flex it to pull the outer casing off.
Unique Install Details
Cut custom 2 inch increased outside diameter backing rings out of the HDPE for all speakers (new and stock) to give a something for the screws to bite into and to help reduced fiberglass deflection. Used counter sunk set screws to hold them in place.
New holes in fiberglass for the sub and 6x9s were cut very clean by first mounting the backing rings with the set screws and then using a trim router with a bearing straight bit to follow the backing rings as templates. Super clean cutouts this way but HUGE mess. Cleaned up with a shop vac connected to a dust deputy so as not to clog the filter. Respirator and disposable painters suit were worn and are highly recommend by me when cutting fiberglass.
Ran new speaker wire to everything except rear deck and tower. Zip tied to stock harness for secure wiring install.
Center compression crimps on all speaker and poor wire terminals that were not a screw connection
Tinned all wire after stripped and prior to termination by dipping in molten solder inside of a one inch copper pipe end cap
Added latex tubing drip lines for all mid cabin cupholders and used a cable wall flange and silicone to make a drip line for the small storage tray behind the throttles since it is over my new sub.
Custom HDPE amp board with through hole wiring management, back of the board zip ties, and all edges and holes front and back round over routed to prevent any sharp edges for anyone reach into the helm or on the wires as they are run through the holes.
Added digital voltage gauge for the start battery (the red and round led gauge in the photo since the power and ground distribution block I choose had a built in gauge and is of course wired to the house battery. This allows me to check on the start battery since the connext only shows the house.
The two circuit boards are for my custom push button start system ... https://jetboaters.net/threads/push...video-and-full-instructions.9371/#post-160607
Wiring Details
Amp 1 connected to front speaker RCA output from head unit
Amp 2 connected to pre out from Amp 1
Rear speakers still connected to stock head unit (note that will have to splice plus and minus on stock rear cabin wiring as the rear deck were run in series from the factory with these)
Tower tweeters still connected to stock head unit
Sub connected to bridged channel one and two from amp 1
Stock 6 inch and new 6x9s each connected to own amp channel from amp 1 or 2
Main power wire run to house battery switch with line water proof case mounted 150 amp fuse 12 inches from switch
2 group 31 AGM batteries (1 start, 1 house)
NOCO Genius 2 bank 10 amp each bank on board charger
Results
Huge improvement in sound quality and volume
Before the upgrade we could barely hear the speakers at cruise except for the tower and now very full range and loud sound at cruise.
Still some headroom in amps with head unit balance a little to the rear so the rear deck gets the power it needs from the head unit.
Tower tweeters no longer overwhelm and are actually a benefit with this setup (head unit balanced a little to the rear)
Stock speakers including the rear deck are much louder and cleaner with full range sound (high pass amp crossover set at 80 hz)
6x9s really help out the mid bass (high pass amp crossover set at 50 hz)
Seems very power efficient so far. Three hours with amps on at various levels yesterday and still plenty of house juice left.
Should have gone with a better sub and better sub location for better sound. Since the location is already cut I will likely upgrade the sub to the mm um series which will have the same mounting holes and I will be able to use the DB grill. Polk mm um sub also requires less mounting depth
Sub location (same as 242x but opposite side) causes outer hull deflection and I am going reinforce by epoxy encasing a couple of 24 inch lengths of aluminum flat bar behind the sub to the hull.
Nice part is can always upgrade to the mm um series for any of the speakers in the future with minimal effort in the future if desired or add another amp, tower cans, and another sub. Think I will enjoy it for now given I have spent more time doing mods than on the water so far.
Hope this post helps someone out with ideas or helps someone looking to attempt their first marine audio upgrade.
Edit- Important fact that I should add for how I mounted the amps and did the wiring. I am one of those annoying lean fitness types that can squeeze in the helm. I face the bow stick my right leg and arm in, squat while squeezing my hips/butt/torso/head through, pull my left leg in while crouched, spin 180 degrees on the balls of my feet, sit on the throwable pfd as a cushion, realize I forgot the tool I needed on the swim deck, curse and repeat.
Last edited: