Messages

4,990
Reaction score

4,045
Points

337
Location
Boat Make

Yamaha
Year

2010
Boat Model

Limited S
Boat Length

24
Here is a link to the back ground on this
but for context my port engine was rev limited to 6k rpm last weekend, when I wen to change the spark plugs I found that the second ignition coil from the front of boat had disintegrated and the top of the spark plug had broken off. Today I took a closer look.
What I did and found:
I had to remove the valve cover to get to the remaining parts of the coil and plug.
The fist thing I noticed was that the rubber seal, specifically the part around spark plug 2, was cracked.
Using clamps and compressed air I was able to clean everything out of the spark plug hole.
When I finally got the plug out there wasn't much left of it, the sight had me concerned.
I ran a compression check and it came back at 120 psi for that cylinder, 150 psi for the other three.
I went ahead and replaced all the spark plugs in the port engine.
I also moved the second ignition coil from the other/starboard engine to the problem/port engine and the port engine seemed to run fine, I only spun them up to 6k on a hose but both engines seemed to idle at between 1,300 and 1,400 pm.
Finally I noticed that the end of the second ignition coil from the starboard engine was deteriorating.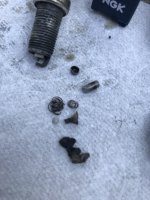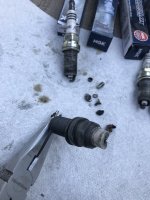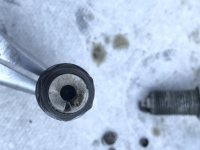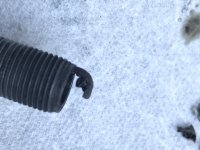 What I plan to do:
Order two more ignition coils (one for each engine, I already have another coil in the mail) and two valve cover seals, Install the new parts and take it for a test ride. I will decide how or if I should address the low compression after the test ride but follow up may include selling one of my waverunners and buying a used one with the same engine that my boat has.
Last edited: