Messages

5,376
Reaction score

4,616
Points

377
Location
Boat Make

Yamaha
Year

2010
Boat Model

Limited S
Boat Length

24
Summary for those that just want the facts not the flavor:
It took close to 4 hours to drive 170 miles to the lake (it may be the second larg st in CA).
The lake has 167 mile south of shoreline, a or a set of waterfalls and floating campsites.
Entrance fee was $8, floating campsites rent for $150ish per night, I'm not sure about launch and camping fees. There are at least two marinas and nice large and modern boat ramps on the lake.
I wasn't able to rent a boat but still got on the water which was still warm enough to swim in comfortably.
The lake is too far for me to boat at for a day trip but it's now on my list of lakes to camp at next year.
As far as I can tell this place is perfect and until now has been a hidden gem where boating lakes in Northern CA are concerned.
PART I
The context/setting: I had a free day with my wife on a girls' weekend out and my son on his own schedule so I decided to check out Lake Oroville here in Northern California.
About Lake Oroville:
The plan was to drive my wife's daily driver (Lexus 350C) to the lake in the morning, rent a boat, check out the lake and return home the same day.
The journey:
Started at 8:30a after dumping, I mean dropping my wife off at her friend's house.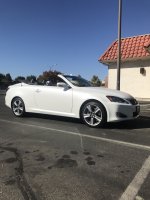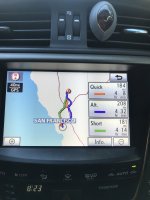 There is not much to show or tell about the first 140 miles headed north from the San Francisco Bay Area past Sacramento but there a lot of this type of view.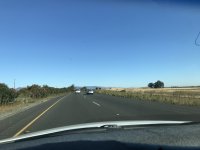 Until Yuba City where the average speed drops to 40ish MPH. Notice it will take 2 hours to go 69 miles even though at the time I was traveling at 70 mph.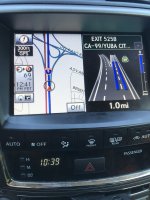 I almost ate here for obvious reasons.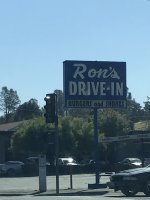 For gamblers there is an Indian casino about 10 miles from the lake.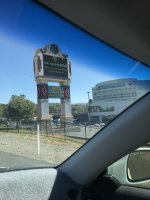 The lake is just past Oroville and next to the town of city of Paradise which was nearly completely destroyed by fire last year. The next largest city is Chico best known for Chico State, technically California State University at Chico.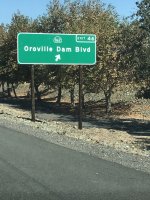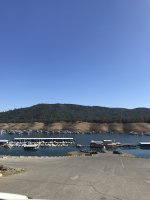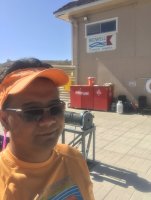 Once at the marina I went to rent a desk boat for4 hours. Here are the rates.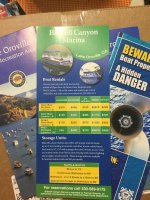 Continued in PART II.