Jetboaters Captain
Vendor
Messages

1,746
Reaction score

560
Points

207
Location
Boat Make

Yamaha
Year

2009
Boat Model

SX
Boat Length

23
MY STORY:
Hi, there guys. I have been a member of this site since inception and a member of the other site previously. Throughout the years, I have had a few boats. During those years, I have gone through a few anchors. That was until I discovered the Mantus anchor. After using it, I was hooked. I can't say enough about these anchors. Everyone I have shown this anchor to and how it works, ends up buying one. Everyone I know that has one, loves it.
With that being said, I decided that since they are such a great product and sell themselves once someone learns about them, I would start selling them. Today is that day!
ALL ABOUT MANTUS ANCHORS:



The Mantus Anchor is a multipurpose, high-performance, new generation boat anchor. The Mantus anchor digs like no other anchor. The Mantus Anchor is designed to penetrate sand, dense grassy bottoms, and set with unparalleled holding power. When tested, they set faster and deeper than any other anchor.
Mantus anchors pushes the envelope of setting ability even further compared to the competition, thereby greatly increasing the likelihood of a set in even the most challenging bottoms – hard-packed clay/mud and grassy/weedy areas, not to mention sand.
The Mantus Anchor is even designed to disassemble for easy stowage. Now you do not have to compromise on your storm anchor choice.
You can buy a Mantus anchor just about anywhere these days. However, why not buy from a fellow forum member?
WEBSITE TO ORDER:
We accept most major credit cards and ship to your door.
www.GetAGripAnchors.com
SOME OF OUR PRODUCTS:
2lb Galvanized Dingy/Kayak/Stern Anchor Kit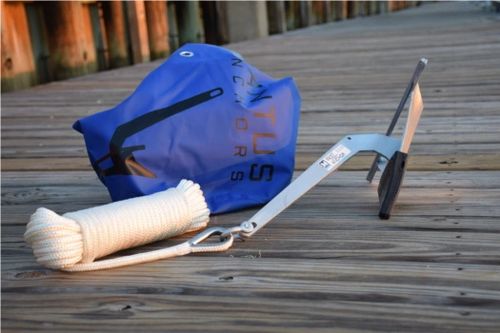 2lb Galvanized Dingy/Kayak/Stern Anchor Kit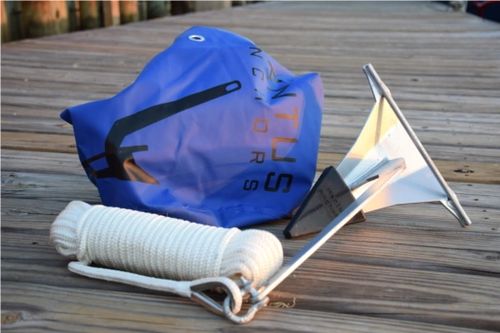 8lb Galvanized Steel Mantus Anchor
13lb Galvanized Steel Mantus Anchor
If you have any questions, comments, or concerns, please feel free to ask away. If you like what you see, take a look at our website. There is even more info on our products.
www.GetAGripAnchors.com