Messages

2,788
Reaction score

3,236
Points

302
Location
Boat Make

Cobalt
Year

2016
Boat Model

Other
Boat Length

25
I wanted to added speakers to my swim platform without adding an amp. My reason for not wanting an amp was that I didn't think the swim platform speakers needed to be powered while underway and when the swim platform speakers are powered I did not need them to be loader than what the stereo head can do. The solution I came up with was to add a 4 pole double throw toggle switch (4pdt) in between the stereo head and a pair of factory installed speakers. I actually ended up using a 4 pole triple throw rotary switch because that is what I had on hand.
Now when we are chillin' on the swim platform and want to listen to some tune, I open the helm comparment door and change the position of the switch.
The wire diagram showing how the switch is wired in.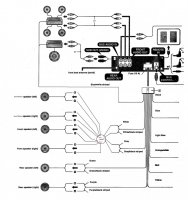 This is the pigtail between the factory wiring harness (clear plug) and the stereo head (black plug), corresponds to the above diagram. The grey and white wires are split, male spade connectors on the out of the stereo head and the female spade connectors on the wires going to the factory speakers.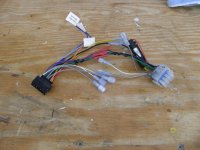 This is the wiring on the switch, there are 3 grey pairs and 3 white pairs of wires. Each color group has 1 input pair with female spade connectors and 2 output pairs with male spade connectors.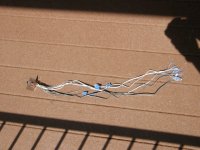 The switch on the mounting plate. Since I used a rotary switch with 3 position and only have 2 pairs of speaker I ended up with an off position. If you use a toggle 4pdt switch there will not be an off position.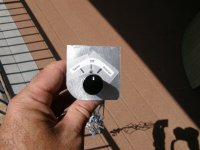 I mounted my switch in the helm compartment. I ran new speaker wire from here to the swim platform speakers.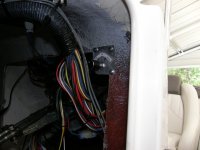 I added 4" fusion speakers to the swim platform, that is enough sound for our needs. After 3 seasons of use we still enjoy the sound.