*SPRING SLING SALE*
Exclusive to jetboaters.net members - This years best pricing on the
2019 Slingshot Hoverglide Foil Wake & Foil Wakesurf packages and accessories
.
Celebrate our grand opening with this exclusive offer. The BEST deal of the year on the COOLEST watersports product on the market.
Special 2 week event (April 1-14)
DETAILS:
Pricing for this group purchase CANNOT be publicly advertised by Transom Watersports per agreement with Slingshot.
Follow the instructions below
to receive pricing and offer details. Visit our store
HERE
to see the packages and accessory details.
Instructions:
Step 1 -
Not a member, become one. This forum is awesome and you should join anyway...
Step 2 -
DM me (
@J-RAD
) for pricing details or to start a more personal relationship. (
https://jetboaters.net/conversations/add?to=J-RAD
)
Step 3 -
DM me back a second time to let me know if you're committed and what products you're interested in. Vote committed on the poll above to keep the group informed on # of buyers.
Step 4 -
After group minimum has been met you will receive a limited time offer code to be used when checking out at
www.transomwatersports.com
. To recieve this code:
• Minimum # of committed buyers must be satisfied within the April 1st - 14th, 2019 timeframe.​
• Code is only made available once we reach the minimum # of buyers.​
• The offer code will expire at 11:59pm April 16 EST​
Step 5
- To order, visit
www.transomwatersports.com
and add all the foil related items you wish to purchase to your cart.
• Add the desired foil package​
• Add any accessories​
• Please double check when adding accessory wings you do not double up with wings already included in your package​
• Enter the promo code in order to apply the discount​
• Proceed to checkout.​
• Please do not purchase your foil or accessories prior to recieving your offer code.​
Step 6 -
Your order is now placed. Orders will be drop-shipped direct from the manufacturer to the address you provide during checkout.
Questions? Ask them here in the thread or DM. I'm friendly and I try to respond quickly.
THANKS FOR SUPPORTING US! Follow us in all our social media for news and events. Use
#transomwatersports
and show us the fun your having.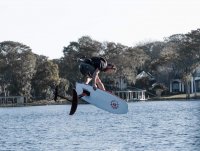 Enjoy your flight!